---
DETAILED DAY TO DAY PROGRAM
---
DAY 1: Arrival ANTANANARIVO (TANA)
Arrival at the airport of Ivato-Antananarivo, meet and greet then transfer to your hotel GASSY COUNTRY HOUSE BB.
DAY 2:Antananarivo – Mandrare
Transfer to the airport to fly to Fort Dauphin, pick up at the airport then drive to Mandrare river camp. Upon arrival in Camp, by road settle into your tent and enjoy the majestic views over the River. After a barbeque lunch, of succulent grilled meats and salads, leave for a walk to the Sacred Ifotaka community forests. The forests are filled with the ancestral tombs of the local Antandroy Tribe, as well as a bewildering array of flora and fauna, unique to the spiny forest. After a shower and freshen up, enjoy an evening aperitif on the river terrace, before a sumptuous 3-course dinner. Overnight Mandrare River Camp (All inclusive)
DAY 3-4 :Mandrare
After breakfast of freshly baked croissant and pain au chocolate, fresh fruits, cereals and breads, continue to one of the nearby markets to see the full rich tapestry of valley life as people who have travelled for hours or even days, buy and sell their local wares. With our expert guides to interpret all that you see, this is a rich fulfilling experience. Returning to camp for lunch, in the mid-afternoon continue northwards to the Forest of Zenavo, this forest owned by an elderly gentleman, is excellent for night walks, we do a day into night walk first spotting Sifakas and sleeping White-foot Sportive lemurs, then once the sun has set we see two mouse lemur species, sleeping birds, chameleons, owls and sportive lemurs
After breakfast we drive to the Sacred Gallery forests to the south of the camp, these forests are deciduous mainly tamarind, and full of wildlife, especially lemurs with large groups of Ringtailed Lemurs. In the afternoon we head up to enjoy sundowners at the Baobab, watching the sun set and moon rise with a view across the Baobabs to the mountains beyond, this is a magical experience. In the evening the local village may come to perform traditional dances, accompanied by singing and music. Overnight Mandrare River Camp (All Inclusive)
DAY 5:Mandrare – Fort Dauphin
After breakfast, transfer to Manafiafy Beach & Rainforest Lodge. Manafiafy, also known as Sainte Luce, is a beautiful white sandy bay, fringed with forest covered mountains and wildlife rich mangroves. Upon arrival check into your luxury bungalow, perhaps with an afternoon swim as the sun sets over the bay.
Day 6: Fort Dauphin
After a continental breakfast with fresh fruit, pain au chocolate and eggs; take locally available activities. The lodge offers a wide range of wildlife and sporting activities, all included in the cost: Canoeing in the mangroves, early morning boat trips for wetland birding, day and night walks in the rainforest to see 5 species of lemur, snorkelling in the bay and nearby cove, whale watching from the 15ft observation tower (June to December). Boat trips to the nearby islands for a secluded picnic lunch. Walks along long empty beaches, trips to local village and school, supported by Manafiafy Lodge. Optional activities, payable locally at the lodge include: massage treatments, whale watching trips (June to December), deep see fishing trips,
Day 7:Fort Dauphin
Day free at leisure, many activities are available
Day 8:Fort Dauphin – Antananarivo
Transfer to the airport to fly to Tana. Day use at GASSY COUNTRY HOUSE. In the evening, transfer to the airport and connection with the international flight to PARIS
END OF SERVICE
INCLUDED
Accommodation double room according to the basis and meals mentioned in hotels list or similar
All transfers
All visits mentioned in the programme
Recommended Posts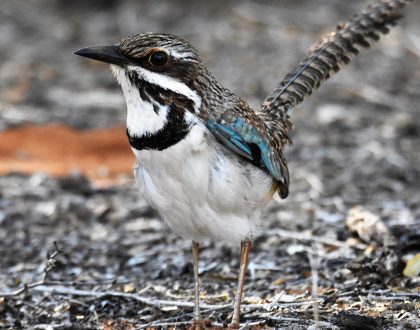 August 6, 2018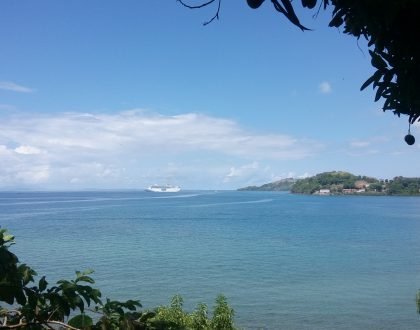 August 6, 2018