---
This version is to avoid domestic flights operated by Air Madagascar (expensive and not reliable). It goes from Tana till Isalo and drives then back to Tana. The itinerary was written in a way that clients enjoy the wide diversity of the country, landscape, alternating with visits to National Parks, private parks, hand craftsmen and meet local people on the way.
DAILY PROGRAM
Day 1: Sunday: Arrival ANTANANARIVO (TANA)
Arrival in Antananarivo, the capital of Madagascar. Transfer and overnight at GASSY COUNTRY HOUSE on BB, located near the airport. Afternoon meeting and briefing with your Tour Representative at your Hotel
Day 2: Monday: TANA – AMBOSITRA: 260 km: approx 7 hours with stops
After breakfast, drive southward across the landscape of the highlands, mainly composed of rice field and lavaka or "big hole «caused by erosion. Stop in Ambatolampy, "the city built on the flat rock", traditionally agricultural, the town is also famous for age-old foundries:  a technique transmitted from father to son. Head on to Antsirabe where we can stop for lunch. Then we drive till Ambositra, our final destination through rice field on terrace, Overnight in Hotel VIOLETTE on BB or similar
Day 3: Tuesday: AMBOSITRA – AMBALAVAO: 208 km: approx 6 hours with stops
Morning quick visit of Ambositra, the centre of Madagascar's wood carving industry. The architecture is so nice as the houses are made with ornately carved wooden balconies and shutters with nice colours. Head on to Fianarantsoa, the landscape is still dominated by rice fields on stage, forest of pine and eucalyptus. Upon arrival, a city tours of Fianarantsoa. Then head on to Ambalavao, visit to a wine factory then the Paper Anteimoro workshop, which is a remaining of the Arabian civilisation in Madagascar. Then walk till the colourful market of Ambalavao Overnight in ZONGO hotel or similar on BB
DAY 4: Wednesday: AMBALAVAO – ISALO: ANJA PARK: 225 km: 8 hours with stops and visits
Morning, head on to Anja, a park run by the village whose part of income serves to pay the local school teachers' salary. During the 2 hours hike, we can see many ring-tailed lemurs. Then we carry on southwards and pass by the famous "3 hillocks" and the huge dome called "archbishop's cape" a sacred place for the local people, as it is a place where their ancestors preferred to make a collective suicide rather than to surrender to Merina's domination. Stop in Ihosy, the capital of Bara tribes, nomadic cattle raisers. Then drive on through the huge " plateaux de Horombe "with its very spacious red soil that reminds us of "the no man's land». Night in MOTEL ISALO on BB
Day 5: Thursday: ISALO NATIONAL PARK
Embark on a full day expedition in ISALO National Park with special guide. This huge mountain is very spectacular with its eroded sandstone mountain. It reminds us of the landscape of "the grand canyon" in the USA, with its yellow colours and eroded form. These mountains are also the place where Bara put their dead before they can bring them into their real tombs. Hike to the "Natural swimming pool". Where we see vegetation like Uapaca bojeri, Pachypodium rosulatum or elephant's foot, a native species of aloe. For lemur's lovers there may be sifaka, brown lemurs and ringtails, also birds lizards, snakes. Back in the hotel. Overnight in MOTEL ISALO on BB.
DAY 6: Friday: ZOMBITSE NATIONAL PARK: 130km 2 hours drive
Early in the morning, 2 hours drive to Zombitse National Park, located about 130 km from Isalo for 2 to 3 hours hike with a special guide. Created in 1997, Zombitse becomes a National Parks since September 2002. The park is known for its semi-dry forest and shelters 47% of the endemic birds of Madagascar. It also counts 8 species of lemurs. The local endemic gecko "Phelsuma standigui." is found at the entry of the park. Regarding flora, we can see the « Ficus sp », a strangling creeper, Protorhus abrahamia, a wood used for the confection of coffin and many epiphytes, the orchids. After the visit we drive to Andranomaintso, well- known for its baobabs plateaux. Back to Isalo in the afternoon, stop in Ilakaka, the saphir town where we can meet saphirs diggers. Overnight in MOTEL ISALO on BB.
Day 7: Saturday: ISALO – RANOMAFANA: 266 km – approx 7 hours with stops
Drive northward to Ambalavao. We pass through the huge " plateaux de Horombe" a place where the local tribes graze their zebu. Then we cross the massif of Andringitra which serves as a transition between the dry south and the fresh and green highland. Now we are in the land of Betsileo. Before entering the town of Ambalavao we pass through two spectacular huge granite dome called:" the gate of the south. Continue to Ranomafana that we'll reach within 1 hour. Overnight in IHARY Hotel on BB
Day 8:  Sunday: RANOMAFANA NATIONAL PARK
3 to 4 hours hike in the tropical rainy forest of Ranomafana National Park which was created in 1991… This expedition in the forest with special guide enables us to see 12 species lemurs, the most important one the "golden lemurs" which has been discovered very recently, more than 100 birds, reptiles, butterflies and other insects. The area is covered with forest, in the higher areas the trees are festooned with mosses, lichens, and orchid. Afternoon free, we can have a visit to Ranomafana village or go to the "thermal pool.
DAY 9: Monday: RANOMAFANA – ANTSIRABE: 247 km: approx 7 hours with stops
Departure to Ambositra after breakfast. Today we come across the highlands, characterised by its terraced rice fields beautifully arranged on the hills, its valleys decorated with wide vegetable plantation, its chilly climate and its Asian featured population. Arrival in Ambositra by noon. We visit some workshop for local handcraft mainly made from wood. Continuation to Antsirabe, that we reach in the afternoon. Antsirabe or "the place of salt ", an elegant city best known as the centre of beer, we can smell the Brewery as we enter the town. With its temperate climate, all fruits and vegetable which grow in cold climate are found in Antsirabe. Known as a city of handcrafts, we will visit some ateliers, like "miniature of bike, old cars of 2 CV, then the zebu horn workshop where we can see the transformation of Zebus horn into decoration.Night in Hotel ROYAL PALACE on BB or similar
Day 10: Tuesday: ANTSIRABE – TANA: 169 km: approx 4 hours drive with stops
Morning city tours of Antsirabe, where we visit a lapidary of semi-precious gem, a workshop making pousse pousse and cars in miniature. Then we drive to the "Andraikiba lake" . Departure to Tana, we are in the profound highland with its chilly climate, its green landscape. Stop in Ambatolampy, an agricultural city. Visit a familial cooking pot maker. Upon arrival in Tana, a city tours before we head to GASSY COUNTRY HOUSE for overnight on BB.
Day 11: Wednesday:  TANA – INTERNATIONAL FLIGHT or Another destination

Transfer to the airport for your outbound flight or extension
END OF SERVICE
LAND ARRANGEMENT  PRICE PER PERSON
COST INCLUDES
– Accommodation in double based in Bed and breakfast according to the program
– Transport with a private 4X4 type TOYOTA LAND CRUISER ( 2 to 4) AND Hyundai H1 ( 10 seats) for 5 and 6 pax with air conditioning with driver (+indemnity), fuel and car insurance during the whole tours
– Entrance fees and special guides in National Parks and private parks mentioned in the program
COST EXCLUDES
– All personal expenses, drinks, laundry, services, tips, foods, insurance
– International flight to Madagascar
Recommended Posts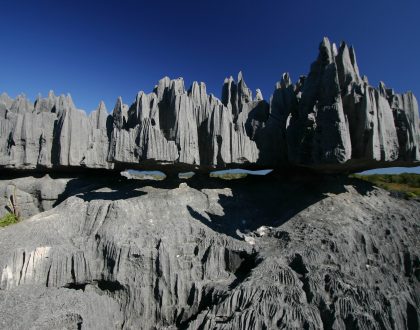 May 28, 2018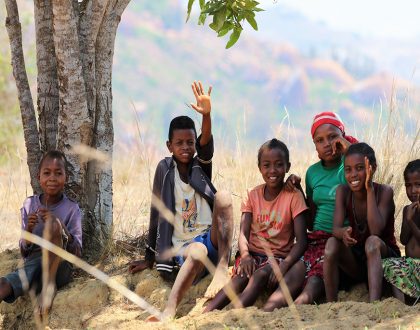 January 25, 2018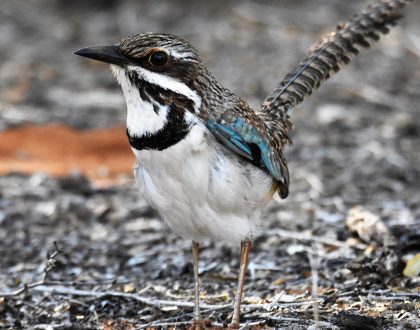 August 6, 2018