---
The eastern part of Madagascar is known for its luxuriant vegetation and its many tropical rainforests home to unique wildlife. This tour is designed for people who adore nature. It starts with a journey to the "Andasibe Special Reserve" which is known for "Indri Indri", the largest lemurs in the country. The journey continues along the "Canal des Pangalanes" crossing lakes, and is followed by the an adventurous trip by 4×4 along dirt tracks, across many rivers and idyllic landscapes to reach Mananara and Maroantsetra which shelters the unique and threatened Aye Aye lemur species. HIGHLIGHTS : Pyereras reptile park, Mantadia National Park, Lemurs island of Vakona, Andasibe special reserve, Canal de Pangalanes, Palmarium private park, Mananara Nord National Park, terrestrial and marine, Masoala National Park.
Day 1, TANA – ANDASIBE : 145 km ,
3 hours drive to Andasibe, through the green landscape of the east. This step brings us to the humid part of the country with many primary forest and lakes. On the way, we stop in Peyieras Reptiles park to see chameleons and other species of reptiles. On a walk inside the forest, we can spot 2 species of lemurs: the sifaka "coquereli" and the brown lemurs "fulvus".
Day 2, MANTADIA SPECIAL RESERVE
After breakfast, drive to Mantadia National Park which is 5 km from Vakona. 6 hours expedition inside the park. Mantadia is a new Special Reserve which has been recently made accessible to visitors. It is very rich in wildlife and the ideal place for nature lovers to spot various species of lemurs and reptiles. In the afternoon, back to Vakona to visit the private "Ile aux lémuriens" park, which ideal for photos. Night at the same hotel.
Day 3, ANDASIBE NATIONAL PARK – AKANIN' NY NOFY 130 km
After breakfast, drive to Andasibe National Park for 4 hours visit, to see the Indri Indri the biggest lemurs of the island. This 810 ha reserve is a very unique with endemic fauna and flora. It contains a wide variety of orchids, canopy, endemic animals like chameleons, tenrecs, and many birds. Around 12.00 a.m, 2 to 3 hours drive heading east, stop in Brickaville, then the dirt road to Manambato. From here a 1 hour boat ride crossing the Rasoabe Lake and then the Pangalanes channel (built during the colonisation day for commercial use) brings us to Akanin' Ny Nofy. During the boat-ride we can admire many birds and the luxuriant vegetation of the east.
DAY 4, ANKANIN'NY NOFY
Day off. Ankanin' ny nofy means nest of the dreams. Surrounded by a huge and blue lake, this is the ideal place for a rest and to be in direct contact with nature. Visit of the Palmarium private park where your bungalow is situated. About 46 ha, tropical luxuriant parks, where we can see many lemurs like propithecus verreauxi, eulemur coronatus, and macaco and especially where you can take close photo of the INDRI INDRI. A huge tropical garden, many orchids and different flowers can also be spotted.
DAY 5, ANKANIN'NY NOFY – TAMATAVE – MANOMPANA: 200 km
Early departure for 2 to 3 hours journey by boat along the Pangalanes channel. We will discover the life of the people living along the channel with their Bamboo pirogues. Arrival in Tamatave around 10.00, your car will meet you at the harbour and you drive up to Manompana , along 200km of coastal road where lakes, bays, beautiful beaches are mingling with small villages, palm trees and bamboo plantation. We'll have 3 ferry boats to cross before we reach our destination. Estimated arrival in Manompana around 17.00.
DAY 6, MANOMPANA – MANANARA : Night Excursion "Ile aux aye aye"
Today start our adventure travelling "off – the – beaten track" to Mananara. On the way, visit the "National Park of Mananara Nord". with one marine and one terrestrial park. It houses a wide range of species.. 77 species of birds have been recorded there, 13 species of lemurs, 17 species of rodents in the humid forest, seven species of freshwater fish. Mananara-North is one of the protected areas that record the biggest number of species of micro mammals of the East. Breathtaking scenery composed of nice beaches, luxuriant vegetation, numerous rivers and streams are your rewards for enduring the dirt track. We'll have to take many ferry boats and sometimes we need to wait for a couple of hours. Arrival expected at dusk. After checking in we'll have a night expedition to the "island of lemurs" to see the "aye aye" a unique and endangered lemur species.
DAY 7, MANANARA
4 hour visit of Mananara Nord National Park. The marine ecosystem in Mananara Nord has, among others, 132 species of Cnidarians, 179 species of saltwater fish, 16 arthropods, two reptiles and two mammals.Regarding fauna, these are the highlights: the biggest of the lemurs, Indri indri or Babakoto with black fur, The Ampongy or Avahi Ianiger, an endemic Lemur with a gray fur. And the most interesting one is " Daubentaunia madagascariensis or Haihay (or Aye –aye). The family of Daubentoniidae is composed of one living species (the aye-aye). Endemic species with black fur. This nocturnal lemur of middle size is insectivorous. Concerning the flora, the National Park of Mananara Nord has 764 primary forest species and 436 species of modified forests that's more than 1 200 species of plants.Palms abound in Mananara : we can find some from the sea until the peak of Verezanantsoro. 47 species of which at least two species are locally endemic palms seen on this day in this park. The flora of the marine park consists of 114 species on three different habitats. The mangrove swamp shelters seven species of mangroves of the nine seen in Madagascar.
DAY 8, MANANARA – MAROANTSETRA : 112 km
On to Maroantsetra by dirt track. Arrival expected in the afternoon.
Day 9, MAROANTSETRA – MASOALA
Early in the morning, transfer by boat to Masoala: it takes around 2 hours to cross the bay to join Ambanizana where we can visit the National park of Masoala which is situated to the north east of Maroantsetra. The village of Ambanizana is a peaceful collection of bamboo and palm – thatched huts and shy, curious people. We start the visit of "Masoala National park" with a local guide. From the village, a trail leads up into the forest. Local agriculture has impinged on this, and you will have to walk for half an hour or so before you reach true primary forest, we can see the red-ruffed lemurs, the wealth of birds for which the peninsula is famous, there are good numbers of giant trees, often with buttressed trunks, and the canopy may reach 35 m. The afternoon can be spent on snorkelling. Overnight in hotel or camping.
DAY 10, MASOALA NATIONAL PARK
4 hours visit of "Masoala National park" with a local guide. Night in hotel or camping
DAY 11, MASOALA – MAROANTSETRA – another destination
In the morning, 2 hours boat transfer from Masoala to Maroantsetra. Then transfer by car to the airport END OF SERVICE
Recommended Posts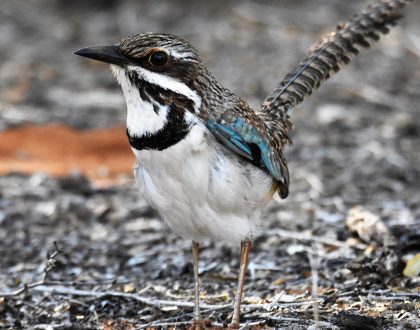 August 6, 2018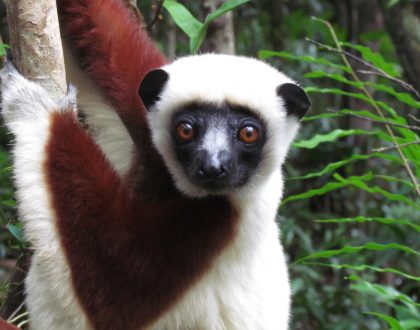 July 17, 2018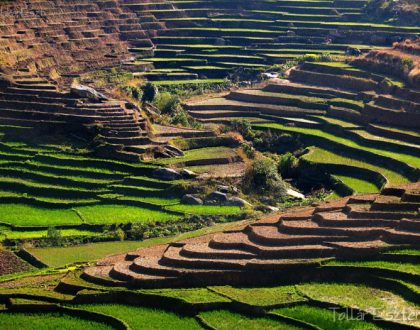 May 28, 2018