---
INTRODUCTION
Untouched landscape, unspoiled nature, untamed wildlife is the characteristic of this northern tours that only few have experimented. It will bring you to some amazing spots and brings us to 7 different National parks and reserve and see almost 15 different lemurs species in which 5 are unique to every spot. We start from Sambava, Madagascar's vanilla capital, then exploring Marojejy National park, UNESCO classified site, a home to the critically endangered "Silky Sifaka". Then we hike in Daraina Reserve, where we might encounter the "Golden Crowned Lemur". We visit "Andrafiamena Reserve", a new openly reserve where we might spot the "black lemurs" only seen in this area.  The fourth visit will be "Ankarana National Park" with its fantastic landscape of razor-sharp pinnacles (Tsingy), home to wildlife such as sportive lemurs. Then we explore the lush and rainforest of Amber Mountain National Park, known for its orchids, birds and reptiles. Ankarafa and Sahamalaza National park, on the north western coast of Madagascar is home to the unique and endangered "blue eyed lemurs". We end our journey with the visit to "Ankarafantsika National Park" home to the "coquerelli sifaka", endemic to the park with its wildlife-rich deciduous woodland mixed with baobabs. The Lake Ravelobe is also home to many birds and makes this area the best birding spot in the country.
Highlight:
Trek and camp in Marojejy National Park, one of the most pristine parks in the country
Track the critically endangered Golden Crowned Sifaka at Daraina
Travel to the far northern tip of Madagascar at Diego Suarez
Discover the black lemurs of Andrafiamena
Explore the wonderful tropical rainforest of Amber Mountain National Park
Experience the extraordinary spiny limestone landscape of Tsingy D 'Ankarana
DETAILED DAY TO DAY PROGRAM
---
DAY 1:ARRIVAL IN ANTANANARIVO
Arrival in Tana. Meet and greet the transfer and overnight in Gassy Country house (B).
DAY 2:ANTANANARIVO – SAMBAVA: (Domestic flight)
Early morning transfer to the airport and board on a small aircraft for a 90 minutes flight to Sambava (subject to change). Upon arrival, transfer and check in at your hotel. Sambava as a capital of vanilla triangle is in the heart of vanilla fields and coconut plantations, which makes the city one of the richest regions of the country. On arrival, if time permits, we will visit a vanilla house and factory to learn about the vanilla process from the field to the vanilla pod. Overnight in your hotel.
DAY 3 : SAMBAVA – MAROJEJY: CAMP MANTELLA: 4 – 5hours walking time
Today we leave early by 07:00 am, we will already have our special Marojejy park guide with us from Sambava. We ride up to Manantenina that we'll reach by 08.30am, and then we continue along a dirt track to Mandena, the farthest we can drive by car. From there, we walk for 1 hour, about 3 km up to the entrance point of Marojejy National Park. We will reach Camp Mantella after 3 hours trek from the park's entrance. On the way, we'll have many stops to admire the flora and fauna. Estimated arrival time by 2.pm, which will enable us to have enough time and enjoy the forest surroundings. Possibility to explore and walk to Humbert waterfall ( 1 hour walk each way). Overnight camping or staying in basic huts (BLD).
DAY 4-5:MAROJEJY NATIONAL PARK: CAMP MANTELLA – CAMP MAROJEJIA
On the morning of day 3, we hike up to Camp Marojejia (Camp 2), a 2 to 3 hours trek, mostly uphill with 750m elevation. The walk is quite tough in part but we have plenty time and will be able to make lots of stops and enjoy the forest and look for wildlife. Marojejia camp is located at the transition between lowland and montane rainforest. It is located on a mountainside and when the almost permanently present clouds clear up, it offers breathtaking views, overlooking large areas of the park. On arrival at the camp we can get some rest and those that want to, can do some further exploring of the park with the special park guide. Hopefully we will be lucky and spot the "Silky Sifaka" a beautiful white lemur only found in this area. Overnight camping or staying in basic huts for the 2 nights (BLD).
Nestled in small bay, sheltered by a luxuriant vegetation such as bamboo, banana and palm trees, Sambava is one the most prosperous cities in the north and the capital of the vanilla triangle.
Marojejy National Park is one of the most strikingly beautiful and wild areas of Madagascar. It is unique in the world, a place of dense jungle rainforest, sheer cliffs, and plants and animals found nowhere else on earth. Marojejy National Park comprises 60,050 hectares (148,387 acres) of land, and protects the entire Marojejy Massif. The forests, ranging from low altitude rain forest through to high altitude montane scrub, harbour an impressive list of plants and animals: at least 275 species of ferns, 35 species of palms, 149 species of amphibians and reptiles including 60 frogs such as the green climbing mantilla, leaf-tailed geckos, brookesia chameleons and lots of leeches. The park is also home to eleven species of lemurs, including the critically endangered Silky Sifaka (Propithecus candidus) which only occurs here. Other lemurs found here include Indri, red-bellied lemur, Eastern woolly lemur, aye-aye, bamboo lemur or Weasel sportive lemur. Birds are also very well represented with 118 species having been observed so far including the helmet vanga, Madagascar serpent-eagle, velvet asity, and the cryptic warbler. Please note that night walks on the trails in Marojejy are no longer permitted. We will however be able to look for wildlife around camp on the nights spent in the park.
DAY 6: MAROJEJY – VOHEMAR (IHARANA) – DARAINA
By 06.30am after breakfast, we leave Camp Marojejia and trek down back to Camp Mantella. The descent is quite easy, so it will take about 3 hours to reach Mandena where the car is waiting for us for 1-hour drive back to Sambava. From there we head on northwards to Vohemar through the green and peaceful landscape of the east make interesting stops en route. The drive from Sambava to Vohemar, should take us around 2 hours along beautiful scenery, decorated with palm, bananas, bamboo trees, wooden huts, rivers and streams, small villages. Estimated arrival atround 1.00 pm in Vohemar that we will briefly explore. Then we take a dirt track to Daraina, one of the worst roads in the country. The trip is only 55km's which takes 2 to 3 hours depending on the road conditions which can be very poor so please be prepared for slow going! If there has been recent rain, then the journey can take up to 5 hours to navigate this track. Landscape becomes dry with red laterite soil. On our journey today, we should see local people panning for gold. Upon arrival, check-in our huts. Afterwards we start our evening hike inside Daraina Reserve.
Vohemar is situated in an attractive bay and has one of the few natural harbours on the East coast. It is also one of the main vanilla producing areas of the country.
Day 7: DARAINA RESERVE
Early in the morning, we start our day exploring the Daraina Reserve, a place rich in flora and fauna. Nature lovers and trekking enthusiasts will be rewarded since Daraina is the starting point for fantastic hikes, in the forest nearby the village, where they might spot "Propithecus Tattersal Sifaka" or golden-crowned. Further south, the forest contains a dense Binari incredible diversity of fauna, reptiles, birds, golden-crowned Propithecus, as well as many bird species etc. The site also houses a sacred waterfall and it is difficult not to be tempted by a swim in its natural pool. Overnight in simple and basic huts or camping (BLD).
The park is a mosaic of rolling hills covered with patches of deciduous and semi-evergreen forest, which is one of the richest and most ecologically sensitive areas in the north. The principal reason for its importance is the golden-crowned sifaka, one of the world's rarest primates, that is found here and nowhere else. Other lemurs are also seen with regularity including crowned lemurs, and Sanford's brown lemurs and even, occasionally, the aye-aye. Recently a new lemur species has been discovered the "Fork-marked lemur". They belong to the genus, or group of species, called Phaner and if confirmed as a new species, this would be only the fifth member of that group. Natural ecosystems in Daraina have been transformed and fragmented by human activities. Currently, the area presents a complex and rich mosaic of small, medium, and large forest fragments. Despite the fact that the forests found throughout the region are highly fragmented, the floral and faunal communities found in the area are rich and diverse.
Day 8:DARAINA – AMBILOBE – ANKARANA
After an early breakfast (06.30) we take a dirt track to the predominantly Muslim town of Ambilobe, 117 km form Daraina but a long journey of around 5 hours (in dry season, September, October). In Ambilobe if time allows, we will have a look around the lively and picturesque local market. From there, we take 20km of tar and sealed road to Ankarana that we reach by noon.
Day 9:ANKARANA National Park – ANDRAFIAMENA
This morning we visit the Tsingy D 'Ankarana National park, where the limestone highlands have been sculpted by natural erosion. It gives the impression of walking on a spiny landscape and is an extraordinary spectacle. Abundant wildlife lives in the forested canyons and during your walk we should have chances to see brown lemurs, geckos and non-poisonous snakes. The nature of the environment here makes the walking a little challenging but there are different grades of difficulty so there will be different options in terms of the walks on offer and your guide will discuss these options with you. In the afternoon, we drive to Andavakoera. From Ankarana we continue the tar road for another 1 hour before we turn west and take another 17 km of dirt road (1hour) to reach Andavakoera- Andrafiamena, on the foot of Maromandia and Andranomanera Protected reserve. Overnight in Black Lemur Camp (B).
Ankarana Special Reserve is located about 108km south of Antsiranana (Diego Suarez) and covers 18,220ha. Ankarana is known for its limestone karst pinnacles called tsingy along with its extensive cave system and network of underground rivers, some of which contain crocodiles. Dry deciduous forest is found in much of the reserve. Visitors may encounter the crowned lemur, Sanford's brown lemur, Perrier's black lemur, the northern sportive lemur and dwarf lemurs. A variety of chameleons and leaf-tailed Uroplatus geckos can also be found in the reserve.
Day 10:ANDRAFIAMENA PROTECTED RESERVE
After breakfast, with a local guide we will hike inside the Andranomanera Protected Reserve home to the unique and endemic lemurs species: black lemurs " Propitecus Perreri" which is only found in this area. A 30 000ha of forest inside a mountain zone of mid altitude, covered both with wet forest on one side and dry forest on the other side, with in the middle a transition which the last refuge for the black lemurs, threatened by the deforestation and large poaching.
ANDRAFIAMENA PROTECTED RESERVE
A 30.000ha newly protected forest, unexplored deciduous forest between Ankarana and Diego. It has a varied landscape ranging from sandstone and limestone to a dry transitional forest. On one side the reserve is quite wet and on the other it is endemic species, in particular relatively dry and in the middle is a transition zone where the last refuge of the endemic "Propithecus Perrier", the black lemur. and 8 other lemurs' species can also be found such as crowned lemurs, Sandford's brown lemurs. More than 49 birds have been recorded like the endangered white-breasted mesite and Van Dam's vanga.
Day 11: ANDRAFIAMENA – TSINGY ROUGE – DIEGO
After breakfast, 1hour drive on dirt track to reach the National Road 6, then another 1hour drive on the RN6 to the cross road where we take another 1hour of dirt track to reach the "Red Tsingy", a strange natural sculptures resulting from the erosion of the local river. Then we continue to Diego Suarez where we shall have a short city tour including a visit to the World War 2 cemetary and memorial dedicated to the allied soldiers that fell during the battle of Madagascar and operation Iron Clad in 1942. We will also have the opportunity to see the "Baobab Antseraniensis", a unique species to the area with a short stop at the foot of Montagne des Français. Overnight in Hotel on B&B.
Halfway between Diego Suarez and Ankarana, we take a detour on a dirt track of 7 km and admire the 'Red Tsingy' which are strange natural sculptures resulting from erosion of the local river.
Day 12: DIEGO – MONTAGNE D'AMBRE – DIEGO:
We depart early from Diego and head on for a 1-hour drive to Joffre Ville a crumbling but atmospheric former retreat for the French elite. Only a few km's from Joffre Ville we reach Amber Mountain National Park where we will spend a few hours searching for flora and fauna in Amber Mountain National Park. There are lots of different trails in the park and you will be able to do a longer or shorter walk depending on how you feel today. There are some beautiful waterfalls in the park. Later we drive back to Diego. Overnight in hotel on B&B
Amber Mountain National Park
Created in 1958 this national park is located 7km's from Joffre Ville and 32km's from Diego Suarez. It is a tropical rainforest with an area of 18,200 hectares and the altitude in the park ranges from 850m – 1485m. The park has its own microclimate which makes the flora and fauna unique. Seven species of lemur have been recorded in the park including the crowned lemur and Sanford's brown lemur which are usually easily spotted. With a high annual rainfall rate, the park is covered with upland moist tropical forest, with numerous giant tree species, smaller ferns and several orchid species.
Day 13: DIEGO:
Full day excursion around Diego. It starts from a city tours including a visit to the World War 2 cemetary and memorial dedicated to the allied soldiers that fell during the battle of Madagascar and operation Iron Clad in 1942. We then drive up to: "Montagne des Français", a limestone mountain range covered with a dry forest, with a botanical path allows to observe several kinds of baobabs (among those the Andasonia Suarensis typical of the Diego bay) and some succulent endemic plants. Climbing along the flanks of the mountain you can discover the stunning landscape of the Diego Suarez bay, "the Sugar loaf", a sacred islet planted in the middle of the bay in front of the plateau on which stands the city of Diego Suarez. We continue to the 3 bays which makes Diego very famous of. We end the day at Ramena beach, a very popular spot where Diego Suarez inhabitants like to spend weekends and holydays. It also used to be an important place for the French army which had set up two military camps, one at Orangea on the sea side next to the channel, the other at Ankorika on the heights which overlook Ramena. Overnight in hotel
Day 14: DIEGO – TANA (Domestic flight)
Morning at leisure, then transfer to the airport to fly to Tana. Transfer and overnight in hotel or fly out.
Day 15:TANA – OUT
Transfer tot he airport for your international flight
END OF SERVICE Price per person on Euro
Recommended Posts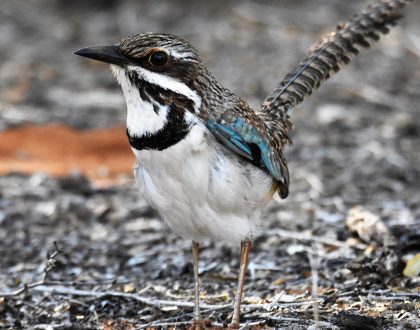 August 6, 2018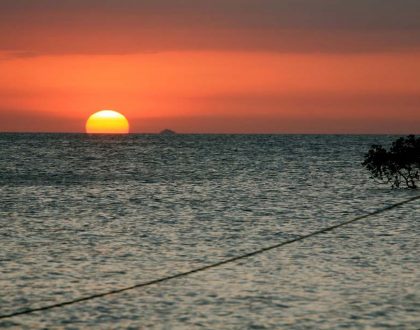 August 6, 2018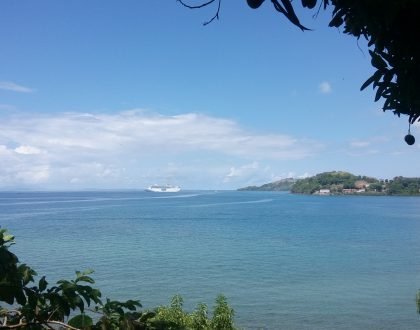 August 6, 2018