---
The North of Madagascar offers a big diversity of wildlife and landscapes in a relatively small area : Diego with its  beautiful bay, the second after Rio, the tropical rainforest of "Montagne d'Ambre National Park" known for its multitude of orchids, species of lemurs and chameleons. And the famous pinnacles of the "Tsingy d'Ankarana National Park" with its spectacular limestone formations and dry vegetation.
HIGHLIGHTS
Diego with its bay, Amber mountain National Park, The Red Tsingy, Ankarana National Park, Nosy be island
DETAILED DAY TO DAY PROGRAM
DAY 1: TANA – DIEGO:  "Montagne des Français"
Transfer to the airport for 1-hour flight to Diego. Upon arrival, you'll be met by your driver and will be transferred to your Hotel. Diego is situated in the north of Madagascar; it is the place where the first European landed on Madagascar. Surrounded by the "Mozambique channel" and the "Indian Ocean", it is one of the most spectacular locations with its numerous bays and beautiful beaches. After your check-in, drive up to the "Montagne des Français" where you can have a view of the whole of Diego with the "3 bays" and you can see the endemic " Baobab Antseraniensis". Night in Hotel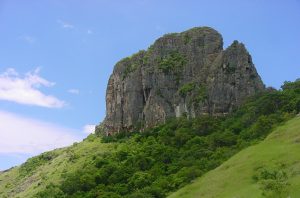 DAY 2: AMBER MOUNTAIN NATIONAL PARK – TSINGY ROUGE: 37 KM
1 hour drive to Joffre Ville, where you have 3 to 4 hours visit to the Montagne d'Ambre National Park, accompanied by a local guide. The park located on the mountain of Ambre, consists of a tropical rainforest of 18,200 ha covering a volcanic massif composed mainly of basaltic rocks. This park is rich in wildlife, and is home to a lot of endemic fauna and flora. Reptiles are impressive, stump-tailed chameleons, snakes and insect life is particularly rich. Numerous rivers have their source here and flow out in different directions, so the park is a vital water catchment area for the nearby town of Diego Suarez. There are several attractive crater lakes and some spectacular waterfalls. Much of the park is covered with upland moist tropical forest, with numerous giant trees, smaller ferns and several orchid species.  In the afternoon, 1 hour drive to the "Tsingy Rouge", a strange sculpture resulting from the erosion of a red sandy mountain. Then drive back to Diego. Night in the same Hotel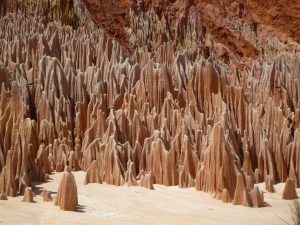 DAY 3: DIEGO – ANKARANA NATIONAL PARK: 100 km: 2 hours
After breakfast, 2 hours drive to Ankarana. There you explore (2-4hours) the "Tsingy d'Ankarana", where the limestone highland has been sculpted by  erosion. It gives the impression of walking on a spiny land and offers us an extraordinary spectacle. The vegetation itself is as unusual as the Tsingy itself. The area consists of 18,225 ha covering a massif of Jurassic limestone rising abruptly from the surrounding savanna-like plain. Dominant canopy trees include Dalbergia and Acasia, various figs, and superb specimens of the baobab Adansonia madagascariensis, and numerous palms. The Tsingy harbours a fascinating assemblage of drought-adapted succulent plants like Pachypodium decaryi , Adenia neohumbertii and so on…Abundant wildlife lives in the forested canyons and during your walk you'll meet brown lemurs, geckos and non poisonous snakes.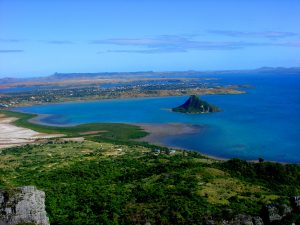 DAY 4: ANKARANA – ANKIFY  – NOSY BE: 180 km: 3 hours
After breakfast, drive towards Ankify. Your first stop is in the town of Ambilobe to visit the picturesque market of this Muslim city. Then a 2 to 3 hours drive across the coffee, cacao and ylang ylang  plantations. This region is volcanic and the most fertile land of Madagascar. You drive along the mountain chain of Tsaratanana, with the highest peak of the island, before reaching Ankify, the main harbour to Nosy Be island. 1 hour transfer by speedboat to  Hell Ville the main town of the island of Nosy be. Transfer by car to your hotel. Check-in and overnight in hotel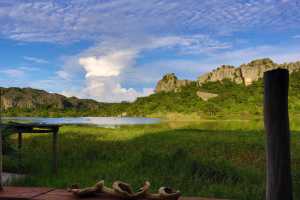 Day  5: NOSY BE
Day at leisure. Optional excursion: by speedboat to Nosy Komba and Tanikely which are 2 isles around Nosy Be. First stop in Nosy Komba, a tiny isle on the south east of Nosy be. Named after the black lemurs or "komba" which habited the primary forest of the island. Visit the small park run by the village where one can see the "maccacco maccacco" lemur which is only found in this area. Nosy Komba is also known for the embroidered table cloths made by local women. Then 1 hour boatride to reach Nosy Tanikely, an uninhabited submarine National Park which offers good snorkelling and diving. Fresh Sea-food lunch, then around 03.00pm, sail back to Nosy be.
Day 6: NOSY BE – TANA
Morning at leisure. Transfer to the airport Fascène to fly back to Tana.
END OF SERVICE
Price per person on Euro
INCLUDED :
Accommodation in a double room according to the below program.
Entrance fees with a local guide in "Montagne d'Ambre National park" and "Ankarana National park"
Excursion to "Montagne des Français" and "Tsingy Rouge"
Transfer  Airport/ Hotel Harbour/Hotel and Hotel/Airport
Transport with a private car with driver from Diego until Ankify
Boat transfer from Ankify to Nosy Be.
NOT INCLUDED:
All personal expenses, lunch, evening meal, drinks, laundry, tips
All excursions which are not in then program or optional
All personal insurances
Domestic flights
Recommended Posts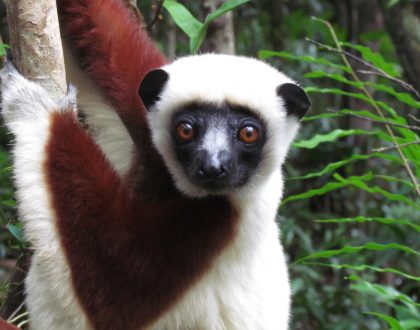 July 17, 2018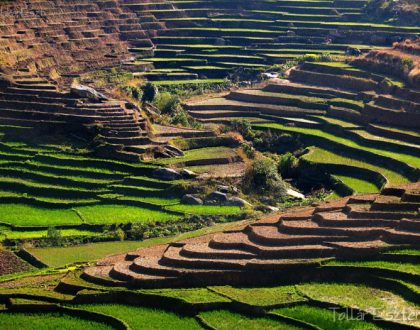 May 28, 2018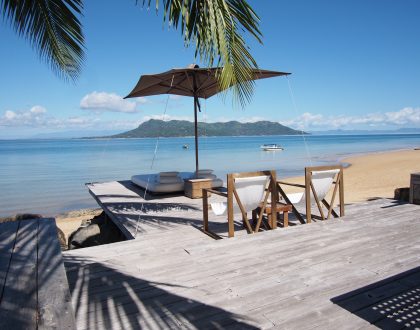 May 28, 2018